LIBRARY FOUNDATION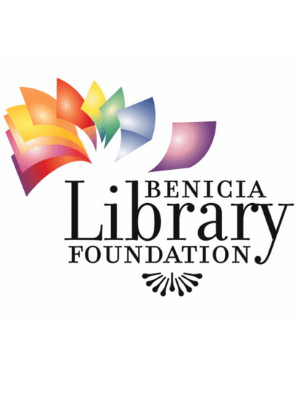 Mission
The Benicia Library Foundation is a nonprofit organization whose goal is to assist the Library with capital improvements.
Gifts
Endowments, stocks, gifts, and bequests may be contributed to the Benicia Library Foundation and all contributions are tax deductible. Established in September 2004, the Benicia Library Foundation is a nonprofit 501(c) (3) corporation.
Donate by mailing a check made out to Benicia Library Foundation to:
Benicia Library Foundation
c/o The Benicia Public Library
150 East L Street
Benicia, CA 94510
Friends and Foundation
While both the Benicia Library Foundation and the Friends of the Library are nonprofit corporations, the mission and goals of these two nonprofits are quite different. Both organizations are extremely important to the health and vitality of the library as they provide cohesive and complementary support for library services and programs. The Benicia Library Foundation's goal is to be able to help the Library with capital improvements. Some of the items that the Foundation has purchased in recent years are: an additional self check machine, a new people counter that accurately gives the Library statistics as to how many patrons use the Library, what time of day and day is the busiest and how many people attend events and Playaways for the use of patrons. These items were purchased from donations of the community through fundraisers and annual giving. The Library will apply for funds with a specific purpose or goal in mind as funds will not be allocated on a regular basis for library expenditures. The financial goal of the Friends of the Library is to provide for the day-to-day operational needs of the library with funds generated largely through book sales. The Friends' broader organizational mission includes creating a network of library supporters and volunteers.
Foundation Board
Members of the Benicia Library Foundation Board are:
Carol Berman
Christine Garske
Jennifer Baker
Todd Hickey
Helaine Bowles
Helen Kennedy-Lazar
Jean Swan
Jim Minkel
Penny Stell
Scott Reep
For questions about the Foundation or information on how to contribute, please contact Helaine Bowles, Chair, at hbowles@ci.benicia.ca.us or (707) 746-4343.
updated 9/28/2020