ESL (ENGLISH AS A SECOND LANGUAGE)
Burlington English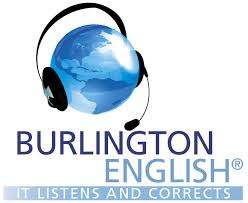 Must register with the Library to use free!. Contact the Literacy Office at the Library, to register.
Learn at your own pace – start, stop, and resume the course as your schedule allows
Review any part of the course at any time
Access the course from any device
Attend live topic-specific trainings
Join a training when convenient for you – multiple sessions offered monthly
Interact remotely with Burlington specialists
Collaborate with adult educators across the nation
Mango Languages

English learners can develop their speaking skills through English courses created to accommodate over 20 source languages.
Classroom English for Bengali বাংলাভাষীদের জন্য ইংরেজী
Classroom English for Haitian Creole Anglè pou Moun Ki Pale Lang Kreyòl Ayisyen
Classroom English for Hmong Lus As Kiv rau cov hais lus Hmoob
English for Mandarin Speakers 针对中国人(母语为普通话)的英语学习
Business English for Mandarin
ESL Arabic (Egyptian) الإنجليزية للمتحدثين بالعربية
ESL Arabic (MSA) الإنجليزية للمتحدثين بالعربية
ESL Armenian անգլերեն հայերի համար
ESL Chinese (Cantonese) 教粵語人士講英文
ESL French Anglais pour Francophones
ESL German Englisch für Deutschsprachige
ESL Greek Αγγλικα Για Έλληνες
ESL Italian Inglese per Italiani
ESL Japanese 日本人のための英会話
ESL Korean 한국인을 위한 영어
ESL Polish Angielski Dla Polaków
ESL Portuguese (Brazil) Inglês para Brasileiros
ESL Russian Английский Для Русскоговорящих
ESL Somali Ingiriisi loogu talagalay kuwa Soomaali ku hadla
ESL Spanish (Latin American) Inglés Para Hablantes De Español
Business English for Spanish
ESL Spanish - Lenguaje de Text
ESL for Spanish-speaking Job Seekers
ESL Turkish Türkçe Konuşanlar için İngilizce
ESL Vietnamese Tiếng Anh Cho Người Việt Nam