MUSEUM PASSES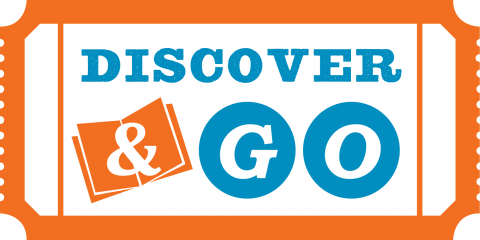 Museum Passes
Discover & Go Museum Passes
Discover & Go allows you to reserve in advance and print out free museum passes to many of the local museums in the Bay Area without the need to come to the Library.
You must have a current SPLASH full access library card. (eCards will not work.)
Your password will be the last four digits of the phone number we have on file for you or your birthday if you have a OneCard (Student ID card).
You must live in either Solano, Sonoma, or Yolo County or St. Helena. If you live in Contra Costa County or Napa County, please use either the Contra Costa Library Card (or Napa County) and their access to Discover & Go.
You can have up to 2 active reservations at a time.
You can make reservations up to 3 months in advance.
Reservations can be only be canceled if the pass has not been printed.
If you inadvertently cancel a pass, you cannot retrieve it again. You should attempt to reserve the pass again.
Each museum has its own permissions and restrictions, so read the descriptions carefully. Some venues have placed a 1 pass-per-year restriction and you will only be able to reserve those passes once per calendar year.
The pass is for use only by the person named and only on the date specified. No photocopies are allowed. A valid ID is required.
In the meantime, visit museums locally and worldwide, virtually.
Legion Of Honor and DeYoung Museums
Beginning October 19, 2019 de Young and Legion of Honor will offer free admission every Saturday for residents of 9 Bay Area counties and every first Tuesday for everyone. Therefore, these dates will be blocked out on Discover & Go.
Museums On Us
Also check out the Museums on Us promotion for Bank of America customers. Receive free admission to over 70 museums in the United States the first full weekend of every month by showing your Bank of America card.
Virtual Tours of Museums
Local, State, National and International Museums, Aquariums and Zoos
These museums offer viewing virtually whether it is digital photographs of their art or video tours, or 360 degree walk throughs you control.