DATABASES
Get one-on-one expert homework help from Live Tutors!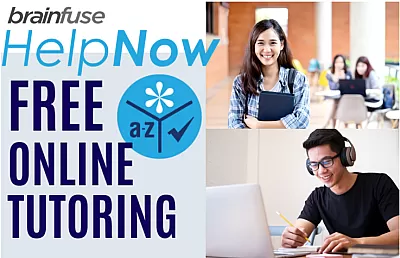 The live tutor service is available24/7in English, Spanish, and with Audio.

Tutors fluent in Mandarin, Cantonese, Vietnamese, and Tagalog are available from 10 a.m. to 10 p.m.
ALL SUBJECTS. ALL GRADES. ALL THE TIME. ALWAYS FREE!
Live tutors will be unavailable on federal holidays.
Start by logging in with your library card number or your student ID number (BEN#####). More info on using your student ID as a library card.
You may be asked to create your own account with your user name and password. But you always start here and log in with your library card first to have free access.
Homework help for Pre-K - Middle School
Need a Library Card, get an eCard today online.
English Language, Writing, Reading
General Resources
History & Social Studies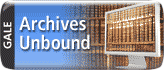 ARCHIVES UNBOUND - PRIMARY SOURCES ON HISTORICAL AND CULTURAL SUBJECTS
History and cultural studies: includes Primary Sources on U.S. foreign policy; U.S. civil rights; global affairs and colonial studies; and modern history. Broad topic clusters include: African American studies; American Indian studies; Asian studies; British history; Holocaust studies; LGBT studies; Latin American and Caribbean studies; Middle East studies; political science; religious studies; and women's studies. The Archives Unbound program consists of more than 290,000 documents totaling 12 million pages. Tutorials

CULTUREGRAMS - STATE, COUNTRY, AND PROVENCE CULTURAL INFORMATION
CultureGrams provides country reports that go beyond mere facts and figures to deliver a one-of-a-kind perspective on daily life and culture, including the background, customs, and lifestyles of the world's people. The reports are written and reviewed by in-country experts and are updated as new information becomes available, so you can be sure you are offering only the very best, most current information to staff and students. Users link to the reports via an engaging, map-based interface that can be accessed anywhere, anytime. Access World Edition, Kids Edition, States Edition, or Provence Edition. If using student ID, to log in BEN should be in ALL CAPS. Overview. Tutorials
Science & STEM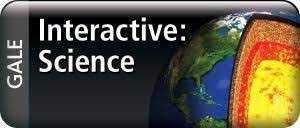 GALE INTERACTIVE: SCIENCE
Science provides engaging, interactive models that bring science to life. While supporting high school curricula and university coursework, Gale Interactive: Science helps students better visualize and understand concepts in biology, chemistry, earth and space science. Students and instructors can manipulate and explore 3D models that are paired with reference and periodical content for further understanding. Training Videos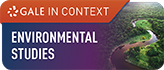 ENVIRONMENTAL STUDIES
Looking for up-to-date information on the environment? Learn about diverse subjects, such as climate change, food security, and soil ecology. Gale In Context: Environmental Studies provides detailed information on current environmental issues and processes from both a scientific and a social standpoint suitable for high school, undergrad, and graduate students. Reference works, case studies, multimedia materials, newspapers, and magazines provide a wide range of content to support all learners. This session explores the content, tools, and features of this valuable resource. Training Videos
English Language, Writing, Reading