HOMEBOUND DELIVERY SERVICES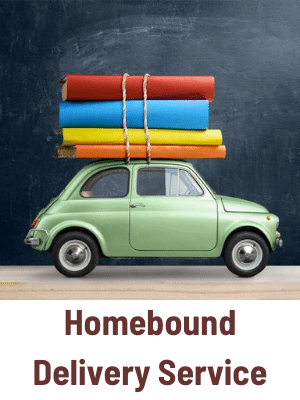 Homebound delivery services are provided to residents of Benicia who are unable to visit the Benicia Public Library.
Deliveries are provided monthly at a day and time determined by Library staff.
10 items maximum can be checked out on your library card.
Previous items need to be ready to be picked up the day of next delivery.
No overdue fines, however, damaged items will be charged the original price of the item.
Delivery and pick up at the door only.
Fill out online and email to the library or print out and mail to the library at 150 East L Street.