A New Poet Laureate for Benicia
No occurrences found for this timeframe (next 6 months from today).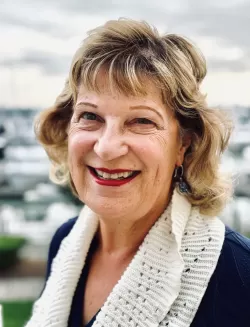 Kathy Monroe, who will serve a two-year term beginning Jan. 1, 2024, is a published poet and active in the First Tuesday Poets program. Since moving to Benicia seven years ago, she has mentored teens at Liberty High School and worked with youth at the Kyle Hyland Teen Center. She is a founder of the Benicia Poetry Salon. She has been active in Carquinez Village, helping older adults connect, contribute to their community, and support each other and serves as membership committee chair of the Benicia Yacht Club. She sums up her volunteer activities with this: "It's a pleasure to share."

Monroe is Benicia's ninth poet laureate.