LAWYER IN THE LIBRARY - TELEPHONE CONSULTATIONS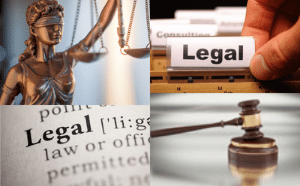 Registration for the October 5th consultations will open Wednesday, September 27 at 10:00 am and close when full or Wednesday, October 4 at 9:00 pm.
____________________________________________
Generally, two licensed lawyers volunteer their time on the first-Thursday of the month. Consultations take place between 6:00 - 8:00 P.M. on the telephone.
Sign up for a free 20-minute consultation, during open registration. Registration opens on the Last-Wednesday of the month through the closing, of the Library, on the First-Wednesday of the month (the night before the program) - unless otherwise noted.
In-person registration, during Open Registration, is also an option ~ ask for a registration form at our Customer Service Desk.
To digitally sign up, start by filling in the appointment request online form [linked only during registration] and follow the DocuSign prompts that will arrive in your email (be sure to check your "junk folder"). The hold harmless release must be returned by closing on the first Wednesday of the month. The "appointment request online form" link is only live during open registration.
Appointments are first-come, first-served as we receive the hold harmless paperwork for fourteen available slots.
Volunteer attorneys are available for up to a 20-minute consultation. Criminal case consultations will not be discussed.
This program is held the first Thursday of every month unless canceled
Following are links to other free and useful legal resources.
Resources you can use while you wait
A similar program is also available at Vallejo John F. Kennedy Library.